Facilities
We make use of manpower and technology from all the media verticals of Mathrubhumi to train them to become all-rounders in journalism. The major infrastructure at the school include the following: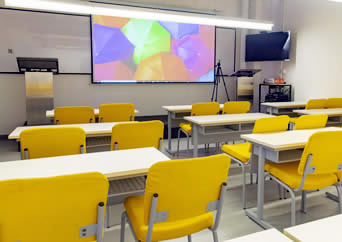 Smart Class Rooms
Media School has fully air conditioned state of the art lecture halls with latest projection and audio equipment. There is also a smart podium to display presentations. Students watch and analyse news on the smart TV in the lecture hall.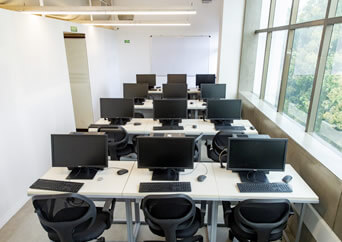 Fully equipped and air conditioned Computer lab
Media School has a sophisticated computer lab with ultra-modern systems to train students in various practical aspects of journalism and mass communication. The lab also has high speed internet connectivity.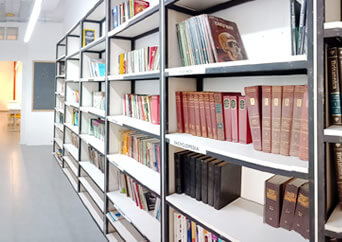 A well-stocked library
The Media School library is intended to take the reading experience of students beyond academic books. The library has a good collection of fiction and nonfiction books apart from subject oriented text books. All the important periodicals are available for students in the library.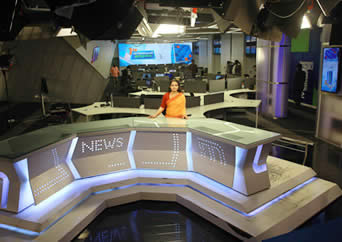 Studios
Students of Media School have access to Mathrubhumi Television News floor to learn News Production and Anchoring. They are also exposed to photoshoots for magazines. They learn basic radio operations from the studios of Club FM.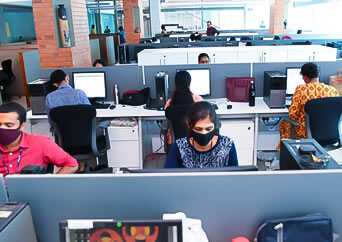 Print News Bureau and Desk
Media School students are trained in various aspects of print journalism including news reporting, editing and page design in association with various news bureaus and desks of Mathrubhumi.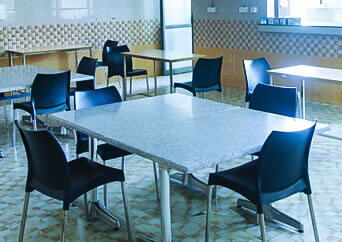 Canteen
The spacious and hygienic canteen at Mathrubhumi offers lunch and snacks for students at a reasonable cost.